Star Trek Halloween... Finally!!!!!!
It's about Trek and our local contributions to starting the little ones on their lifetime journey of loving ST.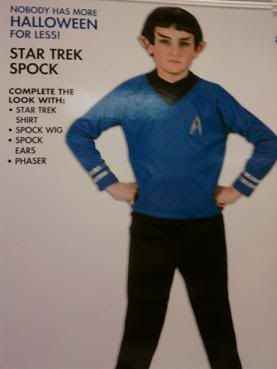 <-- Is this your kid??? It should be!
( Cut to save your lists. )
I finally went out to snag a Halloween costume and what should I stumble upon? Trek costumes, of course. And... Michael Jackson, but this post isn't about him or vampires or race car drivers or any of that other stuff I didn't take pictures of.